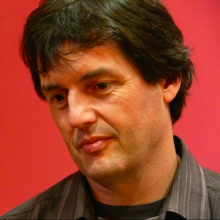 One of the great Western specialists in the bānsurī flute, Henri Tournier is one of those musicians fascinated by the music of India, of which he became, after a long journey, one of its passionate ambassadors. For decades, he's been exploring the possibilities of the bānsurī flute in its context, the one of classical music from North India, as well as its practice in world music and in contemporary Western music.
Roger Bourdin, a legendary soloist of the transverse flute transmitted Henri his passion for improvisation, then improvisation led him to meet Pandit Hariprasad Chaurasia. Henri Tournier followed his teaching and became his assistant. Later on he became visiting professor at the Rotterdam-Codarts conservatory for more than twenty-five years.
Henri Tournier built his own language of improviser and composer under the prism of bānsurī flutes and that of Western transverse flutes. He multiplies musical experiences, meetings and recordings on the international scene. In 2016, he was appointed professor of modal improvisation and music from India at the Paris National Conservatory (CNSMDP).
Il explore depuis des décennies les possibilités de cet instrument autant dans son contexte, celui de la musique classique de l'Inde du Nord, que dans celui des musiques du monde et celui de la musique contemporaine occidentale. C'est Roger Bourdin, flûtiste soliste légendaire de la flûte traversière qui lui transmettra sa passion pour l'improvisation, et c'est l'improvisation qui le portera vers Pandit Hariprasad Chaurasia. Il suit son enseignement, et devient son assistant puis professeur invité au conservatoire Rotterdam-Codarts depuis plus de vingt-cinq années.
Henri Tournier a construit son propre langage d'improvisateur et de compositeur, sous le prisme des flûtes bānsurī et celui des flûtes traversières occidentales. Il multiplie les expériences musicales, rencontres et enregistrements sur la scène internationale. En 2016, il est nommé professeur d'improvisation modale et de musique de l'Inde au CNSMDP.
Analyse présentée par Henri Tournier :